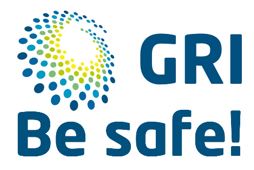 April 28, 2016
GRI celebrates the World Day for Safety and Health at Work
---
On the occasion of the World Day for Safety and Health at Work on April the 28th, GRI Renewable Industries is hosting a series of events to raise safety awareness among their employees in all its factories.
Continuing last year Be safe! campaign, GRI Renewable Industries is programming different activities about the importance of personal attitudes and participation for improving safety and health at work. GRI factories have organized meetings, lectures, theatrical performances, educational safety roundabouts, and small celebrations.
The communication campaign focus on safety rules compliance, healthy habits, incidents detection, and ideas for improvement. Besides, GRI Renewable Industries is also presenting its new standard for health and safety: the IPRL.
The IPRL, ​​which stands for Occupational Health and Safety Index in Spanish, is a model for safety excellence at GRI factories, based on 89 technical and organizational aspects. The IPRL is also an objective measurement system, which compares each plant with the model, and presents the results in a precise and simple way.
The IPRL is a proprietary development of GRI Renewable Industries, which aims to align the efforts for safety and health, and seeks for excellence.