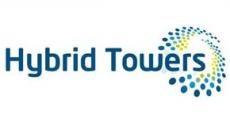 February 28, 2013
Hybrid Towers a New GRI Business Line
---
Gestamp Renewable Industries (GRI) continues its growth process in the renewable energy sector with the addition of the hybrid wind tower to its range of industrial products.
This new business line, GRI Hybrid Towers, provides the entire range of activities: design, manufacturing, transportation and assembly of the hybrid towers and their foundations. Know more about GRI Hybrid Towers by taking a look at our web section, catalogue, presentation and pictures.
Our commitment to our customers is to provide them with optimal solutions at any time backed by product certification and technical support, offering the best customized and tailored solutions for each project.
Watch our GRI Hybrid Towers video to have a quick glance of our new product:
Read the official press release
And remember to follow us on @gestamprenind!