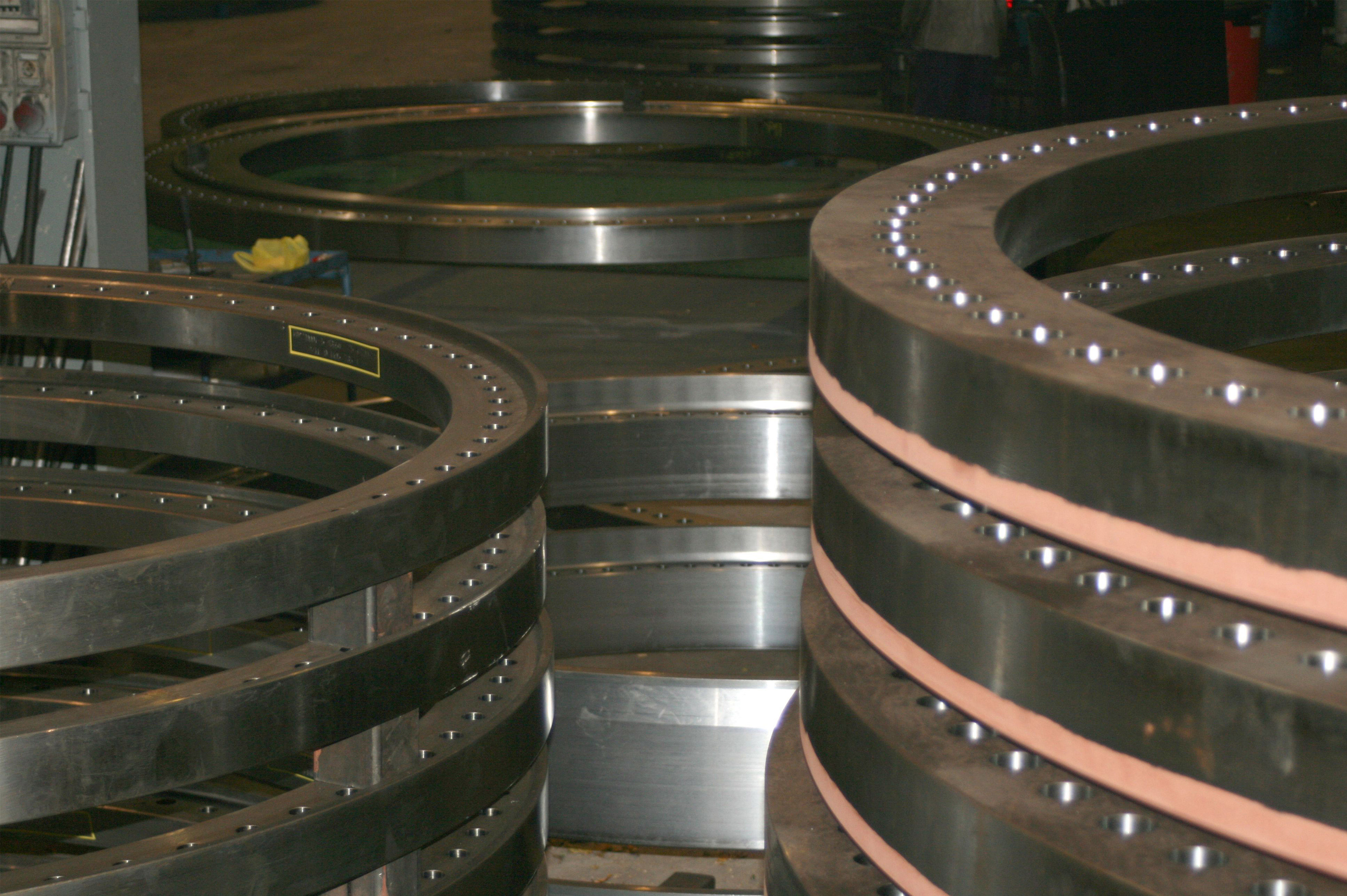 May 28, 2019
GRI Renewable Industries consolidates its leadership in the flanges sector
---
Madrid, May 28, 2019.– GRI Renewable Industries reaches an agreement with its partner in China to integrate the industrial activity of Forjas de Iraeta (FIHI) in its investee Iraeta Energy Equipment Technology Stock (China) for the purpose of creating a worldwide leader in the wind flanges sector.
The integration will create a leader in a market that is increasingly demanding and constantly evolving in the field of renewables. The integration of both companies, given the size and relevance that will acquire on the markets, might consider resort to the capital market in the Asian markets to finance the prospects of growth and new opportunities in the coming years.
In addition to the onshore and offshore wind flanges selling activities that had been carried out by FIHI, it incorporates a unique capacity to manufacture flanges of various sizes for other sectors (flanges from 10 cm to 16 meters diameter), steel balls for mining, as well as the machine-tool industry.
About GRI Renewable Industries
Since 2008, GRI Renewable Industries (www.gri.com.es/en) develops its wind towers and flanges manufacturing activity in the wind energy sector. Currently, it has 16 manufacturing plants in Spain, the USA, Brazil, Argentina, China, Turkey, India and South Africa supplying high quality wind towers and flanges to the wind energy industry worldwide. The company finished 2018 with sales around 400 million euros and over 3,500 employees.
About Forjas de Iraeta Heavy Industries (FIHI):
The FIHI wind flanges factory is located in Zestoa, Guipúzcoa, Spain. Currently, GRI Renewable Industries acquired FIHI in 2011.
About Sandong Iraeta Heavy Industries (SIHI):
SIHI has four manufacturing plants for equipment basic parts in China. Since 2007, FIHI has participated in the joint venture with SIHI. The products mainly include hot forgings of four major sectors, namely new energy (wind power flange), nuclear power, oil refining, transmission lines and wear-resisting steel balls. It has the technical capacity to produce super large ring forgings, large barrel forgings and large marine engineering forgings. The products range in diameter from 10cm to 16 meter, and single weight from 0.3kg to 200tons are fully covered.
---
GRI可再生产业巩固其在法兰业的领导地位
2019年5月28日于马德里。- GRI已与中国合作伙伴达成协议,将伊莱特锻造厂(FIHI)的工业作业并入其参与的伊莱特能源装备科技股份有限公司(中国)中,目的是打造风电法兰业全球领先地位。
工业作业的并入将使其在日益严苛的市场里成为领导者,在可再生能源领域也将意味着是一场全面的变革。考虑到两家公司的规模以及在市场上的重要性,二者如若结合则应当考虑进军亚洲市场中的资本市场,以便为未来几年的增长前景以及新的机遇提供资金支持。
除了FIHI在岸或离岸销售风电法兰之外,还能够为其他行业制造不同尺寸的法兰(直径从10厘米至16米的各式法兰)、矿用钢球以及机床。
关于GRI可再生产业
GRI可再生产业(www.gri.com)自2008年起开始制造风能塔筒和风电法兰。现如今在西班牙、美国、巴西、阿根廷、中国、土耳其、印度和南非已拥有16座风能塔筒建造厂、风电法兰和锻造产品;为全球风力发电机的生产制造提供风能塔筒和高质量法兰。这使得公司在2018年创下近4亿欧元的销售额,雇佣职员超过3500人。
关于伊莱特重工锻造厂(FIHI):
FIHI风电法兰厂位于西班牙吉普斯夸省泽斯托亚市。GRI可再生产业于2011年收购FIHI。
关于山东伊莱特重工股份有限公司(SIHI):
SIHI在中国有4家装备基础件制造厂区,FIHI自2007年参与SIHI合资,产品主要有新能源(风电法兰)、核电石油炼化、输电线路、耐磨钢球四大板块的热锻件,具备生产超大型环形锻件、大型筒体锻件、大型海洋工程锻件的技术能力。产品直径从10厘米到16米、单重从0.3公斤到200吨锻件产品全覆盖。