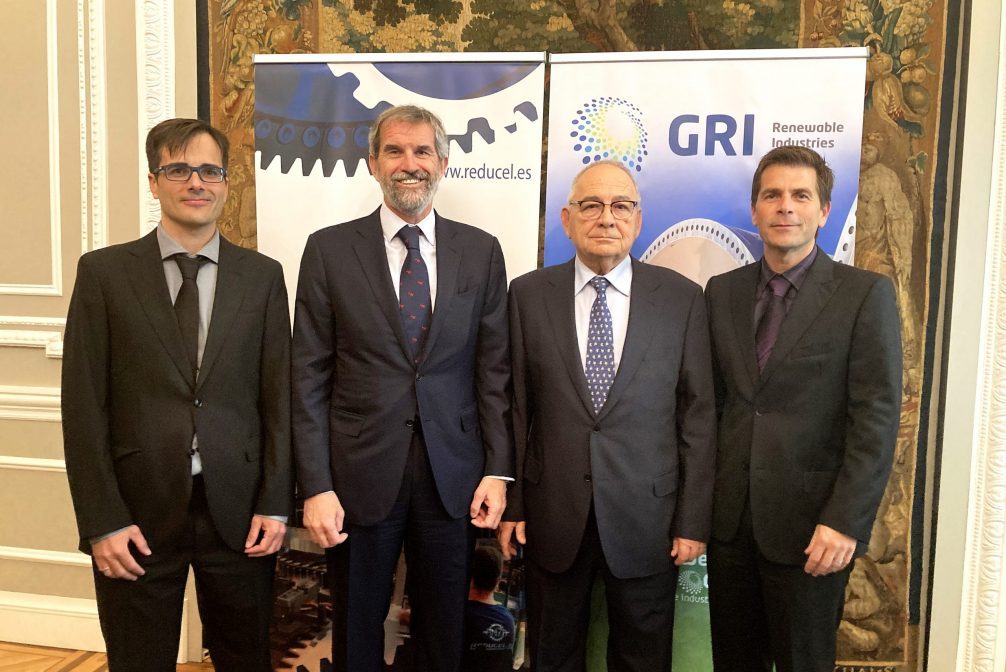 March 6, 2023
GRI RENEWABLE INDUSTRIES PARTNERS WITH REDUCEL
---
GRI Renewable Industries (GRI), a Spanish manufacturer of wind towers and industrial wind turbine components for major OEMs in the wind energy market, expands its product portfolio with the acquisition of a majority stake of Reducel, SL.
REDUCEL is a Spanish, private-owned company based on Zaragoza, its activity is mainly focused on manufacturing nacelle components, such as yaw rings, pitch plates which require high quality standards and specific technologies. REDUCEL is a leading European manufacturer of these components for offshore and onshore wind turbines.
The acquisition of REDUCEL by GRI strengthens the position of both companies in the global market, thanks to the synergies and shared knowledge. Furthermore, this operation will allow REDUCEL to expand in order to face the challenges of the offshore market in the short and medium term. The planned investment will respond to the growing demand for wind turbines and the dynamic development of the international offshore wind market.
"We are very proud to be a partner with REDUCEL. We expect important synergies with our current business portfolio. We would like to be a solution provider to our clients by offering a stable and strong supply chain in Europe." concluded Jon Riberas Executive Chairman of GRI.
About GRI Renewable Industries
Since 2008, GRI Renewable Industries ( www.gri.com.es )  has been developing its core business of manufacturing wind towers and flanges in the wind energy sector. Currently, it has 18 manufacturing plants in Spain, USA, Brazil, Argentina, China, Turkey, India, and South Africa supplying high quality wind towers and flanges to the wind energy industry worldwide. The company closed 2022 with sales around 1,200 million euros and over 5,500 employees.